Thing-Thing 2:Alpha is the alpha version of Thing-Thing 2 and is only one level that takes place in (possibly) an abandoned cryogenics lab and the only enemies are cryogenic zombies that function the same as the enemies in Thing-Thing 2 but with there own walk cycle. You get all weapons and infinite ammo from the start and you are not harmed or killed by anything. At rare occasions for a couple of seconds or a split second before the title screen a overhead view of a Thing-Thing character is seen with 2 visible eyes. Implying that Thing-Thing 2 was supposed to be an overhead view game instead of a sidescroller game. Edit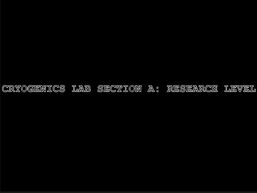 Ad blocker interference detected!
Wikia is a free-to-use site that makes money from advertising. We have a modified experience for viewers using ad blockers

Wikia is not accessible if you've made further modifications. Remove the custom ad blocker rule(s) and the page will load as expected.